The festival director of Art Month Sydney, Emma O'Neill, shares her top picks for the much-anticipated event running from March 6-29.

Anna Pogossova, Future Predictions. Courtesy the artist and Jerico Contemporary, Sydney.
1. The Art of Collaboration: Contemporary Art & Fashion
Tuesday 17 March, 6-8pm, Jerico Contemporary
Contemporary art and fashion are two worlds that have a similar glamour and mystique attached to them, but how do the two worlds talk to each other? You may have purchased jewellery from an artist like Holly Ryan who also works across sculpture, or laid eyes on a fashion spread created by acclaimed multimedia artist Anna Pogossovo (pictured above). Listen to both artists delve into how their relationship with fashion informs their practice and vice versa, together with gallery director and curator, Jerico Tracy and editor-in-chief of Russh Jess Blanch.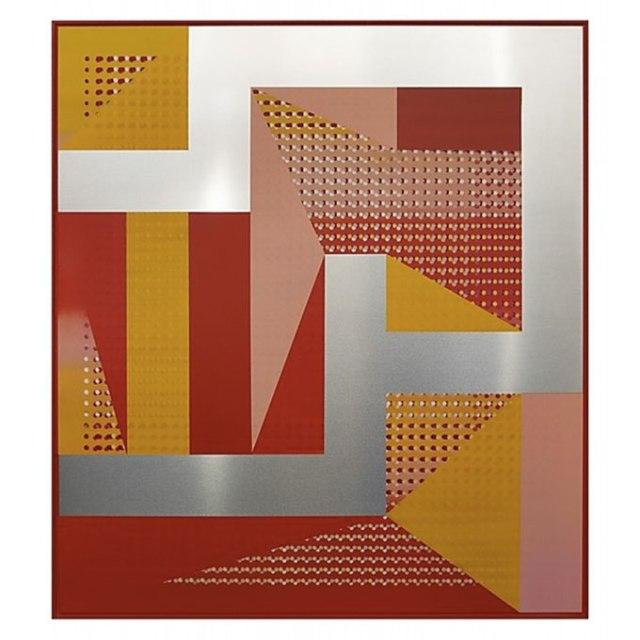 William Cooke, It Only Takes A Minute. Courtesy the artist.
2. Collectors' Space: Finders, Lovers, Keepers
15-28 March, Shapiro Gallery Annex
What do a psychologist, corporate lawyer and ex-gallery director have in common? They are all absolutely hooked on collecting art. From the museum-worthy works of Ben Quilty and Tony Albert to emerging ceramicists that are likely to end up at the same state galleries, for two weeks this March Collectors' Space gives everyone the chance to catch works that have spent years behind closed doors. Curated by Rowena Talacko, this exhibition is not to be missed.
Angela Tiatia, 'Holding on'. Courtesy the artist and Sullivan+Strumpf, Sydney.
3. Gallery Warming: Making Art & Architecture in a Climate Crisis
Tuesday 10 March, 6-8pm, UTS Gallery
Even though the rains have come and the scorching summer has ended, there is still an urgency for every sector to respond to the rising tides and climbing temperatures. Artists have always been agents for change, as evidenced in January when the arts community banded together to stage hugely successful charity art auctions to donate to bushfire relief. Beyond this immediate financial giving, how can artists, architects and curators approach their work during a climate crisis in a way that is both meaningful and sustainable? Listen to Jed Long, co-founder and project director of Cave Urban, artist Angela Tiatia and Sullivan+Strumpf curator Armando Chant talk it out in a conversation led by urban renewal consultant Matt Endacott on the 11 March at UTS Gallery.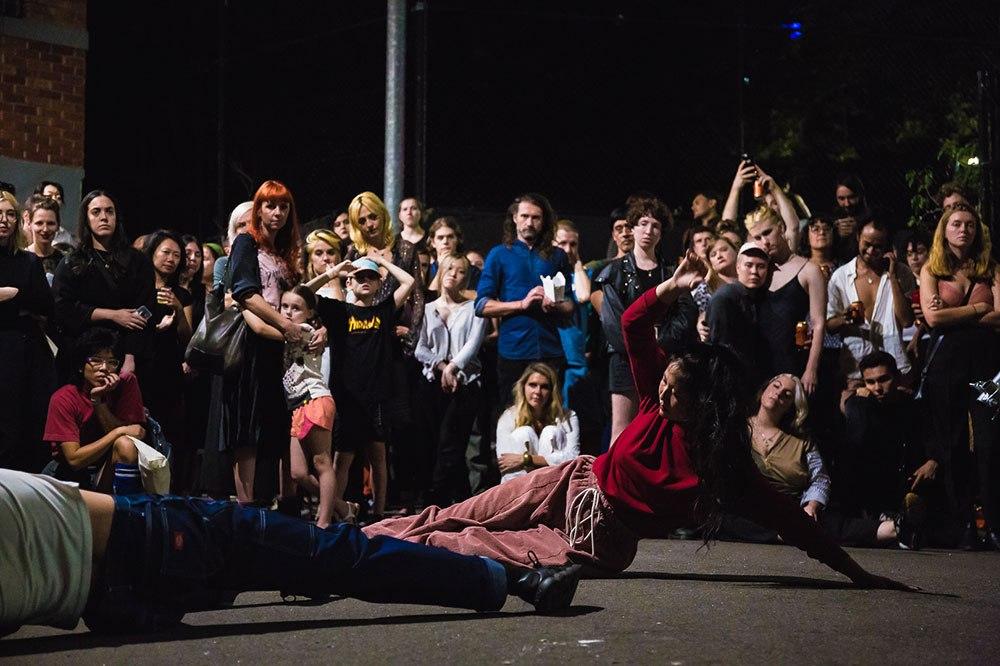 A Brace for Support, performed by Eugene Choi with Justin Shoulder. Courtesy the artists.
4. Art at Night
Every Friday in March, 6-10pm, locations various. 
There is no other time in the year that you can hop between so many galleries after dark. Every Friday this March (and one Saturday afternoon), step into the galleries that you may have wandered past on your everyday commute or that you never knew existed. Art Month Sydney is your pass to around 100 spaces that come alive at night and all lead to a final pit stop with DJs, performances and video works and dance.
Nancy Constandelia, 'Femin Heroicus Sublimis ii'. Courtesy the artist and galerie pompom, Sydney.
5. Forage to Feast
Thursday 26 March, 6.30-8.30pm, Galerie pompom
Make up for all those gallery openings you went hungry with an 8-course degustation meal at galerie pompom. Dine with the exhibiting artist Nancy Constandelia who'll tell you all about her recent residency in Paris and speak to the works that surround the dinner table. On offer are sustainably sourced, foraged wild foods laid out by stylist Marnee Fox and found by Diego Bonetto, who is so attune to nature he can find wild edible weeds even in the urban metropolis of Sydney.